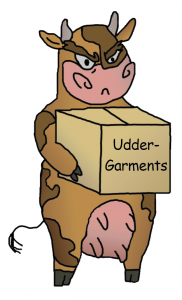 Tentative May Move Out Schedule 2020
Mini May Move Out
Drop your stuff off and pick up a MMO sticker at the Goodwill truck parked near Chappelear Drama Center.
Thursday, March 26, 8am-2pm
Volunteer Sorting at Goodwill – Delaware: Volunteer to help sort incoming donations at the Goodwill store in Delaware. Contact: 
Saturday, March 28th, 10am-2pm
May Move Out Fashion Show: Part of the Day on the Jay events. Come see some of your favorite faculty and students dressed to kill in gently used items from OWU. Contact:
Friday, April 24, noon-1:30pm
May Move Out (schedule for MMO '20 to be adjusted)
April 16: PODS dropped off to OWU.
April 23 to April 28 (last day of classes): Pods open 7am-7pm.
April 29th to May 5th: Pods open 7am-7pm.
May 5 to May 11: Pods open 7am-7pm with students helping at each pod.
May 13-May 15: Buildings and grounds employees emptying hallways and corridors of final items for Pods.
May 15: Pod company picking up Pods.